OUR WINES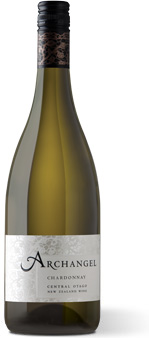 CHARDONNAY
Current Vintage 2016
Fragrant aromas of stonefruit, melon and spice entwined with a touch of spice, butterscotch, biscuit and toast. The palate is dry with ripe peach, nectarine and citrus. A focused wine that has a nice line of acidity that leaves a lasting impression – a delicious wine and a elegant expression of the Archangel Terroir.
Peter Bartle – Winemaker
AWARDS & REVIEWS
CHARDONNAY 2016

SILVER - New Zealand International Wine Show
JAMES SUCKLING - 91/100
CHARDONNAY 2015

PURE ELITE GOLD - Air New Zealand Wine Awards 2016
BOB CAMPBELL MW - 90/100
CHARDONNAY 2012
92 /100 pts
This is quite a mealy, savory style with a wash of oatmeal over honey, banana and estery notes. The palate has a sheen of spicy, sultry oak washing over a core of citrus and nectarine. Bright, energetic, glassy acidity drives proceedings along nicely. Linear and focused on the finish. Drink in 2014.
Nick Stock - JamesSuckling.com