OUR WINES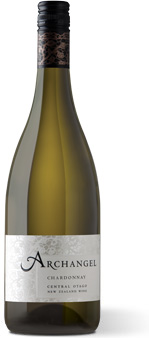 CHARDONNAY
Current Vintage 2018
Fragrant aromas of stone fruit, pineapple and melon, lifted florals and hints of grapefruit and melon.  A complex and concentrated wine with sweet peach, nectarine, grapefruit and pineapple. Mouth-filling and creamy textured with a juicy entry of ripe nectarine and citrus. Nice ripe phenolics lead to a lovely long and mouth-watering finish.
Peter Bartle – Winemaker
Download tasting notes
AWARDS & REVIEWS
CHARDONNAY 2018
CAMERON DOUGLAS MS - 94/100
SAM KIM - WINE ORBIT - 5 Stars and 93/100
BOB CAMPBELL MW - 4 Stars and 90/100
CHARDONNAY 2017

BOB CAMPBELL MW - 5 Stars and 95/100
SAM KIM - WINE ORBIT - 5 Stars and 93/100
TOP 100 New Release Wines in NZ and Australia - GOURMET TRAVELLER WINE MAGAZINE
CHARDONNAY 2016

SILVER - New Zealand International Wine Show
JAMES SUCKLING - 91/100
CAMERON DOUGLAS - 90/100
CHARDONNAY 2015

PURE ELITE GOLD - Air New Zealand Wine Awards 2016
BOB CAMPBELL MW - 90/100
CHARDONNAY 2012
92 /100 pts
This is quite a mealy, savory style with a wash of oatmeal over honey, banana and estery notes. The palate has a sheen of spicy, sultry oak washing over a core of citrus and nectarine. Bright, energetic, glassy acidity drives proceedings along nicely. Linear and focused on the finish. Drink in 2014.
Nick Stock - JamesSuckling.com