OUR WINES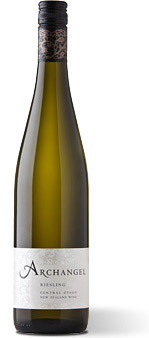 STEFANIA RIESLING
Current Vintage 2015
Intense aromas of lemon, lime and grapefruit leap from the glass with delicate floral notes that are intertwined.  On the palate lovely flavours of grapefruit, lime and stone fruit are balanced by a firm backbone of acidity that carries through to a long lingering finish – a beautiful dry style wine that is composed and balanced.
Peter Bartle – Winemaker
AWARDS & REVIEWS
STEFANIA RIESLING 2012
 
PURE GOLD - Air New Zealand Wine Awards 2015
RIESLING 2011
BRONZE – Decanter World Wine Awards 2013
DOUBLE GOLD - San Francisco Wine Competition 2013
PURE SILVER – Air New Zealand Wine Awards 2013
BRONZE - Canberra International Riesling Challenge
Archangel Riesling 2011 (4 Star Rating)


Estate-grown at Queensberry, South of Wanaka. Minerally rich with lemony, slightly appley flavours woven with a lively acidity and finish. Re-tasted in August 2013, it is maturing well with bottle-aged complexity and crisp mineral finish.
Michael Cooper
93/100 - 5 STARS (Outstanding quality showing varietal purity and exemplifying regional type)
A gorgeous riesling, the wine combines fruit purity with a touch of aged complexity, displaying lemon curd, grapefruit, nectarine and toasty characters on the nose. The palate is ripe, finely textured and flowing, beautifully framed by bright acidity. There is a trace of sweetness but the wine finishes superbly long and elegantly dry. At its best: now to 2020.
Sam Kim - Wine Orbit May 2015
RIESLING 2010
BRONZE – Canberra International Riesling Challenge 2011
SILVER – Hong Kong International Wine & Spirit Competition 2011
SILVER – Hong Kong International Wine & Spirit Competition 2011 - FOOD & WINE Match
RIESLING 2009
This is sensational wine and makes its mark with the absolutely beautiful, pristine and pure varietal aromatics and flavour that have no peer with their finesse of expression. As a first release it has joined the elite of Central Otago, with the likes of Misha's Vineyard, Mount Edward, Mt Difficulty, Felton Road and Peregrine in capturing the essential and elusive mineral flintiness that Central Otago Riesling has as its signature. Pale straw with brilliant green hues, the bouquet is one of great delicacy, subtlely flowing with limes, apples, florals and wet stones. A sheer delight to sip and savour, the palate is dry and elegant, being 12.0% alc and carrying 7.5 g/l residual sugar, yielding the barest hint of sweetness, but suggesting just a little more in richness. Though so refined, the wine has excellent line and a long lacy, racy, lingering finish. It is a wine to enjoy as an aperitif over the next 5+ years. Only 80 cases were made.
Raymond Chan – Regional Wines Wellington
OUTSTANDING
2009 Archangel Riesling from Wanaka - this is a 'dry' Germanic style with enticing floral aromas. The palate is delicately flavoured, with limey notes and is superbly balanced by lively, refreshing acidity. The 7.5 grams/litre of residual sugar is gobbled up beautifully by the 8.0 grams/litre of acid. At 12% alcohol, this is a wine which can be enjoyed on its own through the coming summer, but it will certainly reward cellaring over the next five years.
Len Sorbello – Winewise (December 2010)