Visit Archangel Vineyard to experience the dynamic sculptures of New Zealand contemporary artists Anneke Bester and Matthew Williams.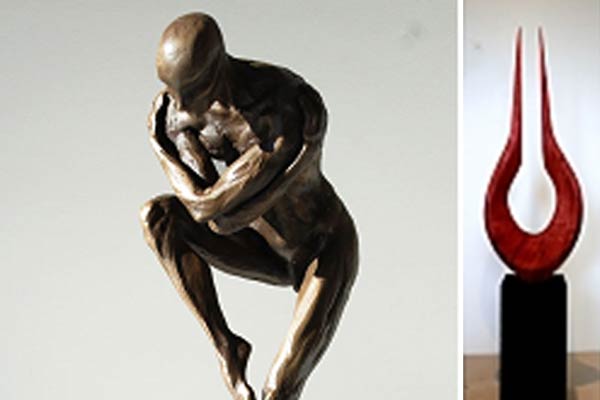 Anneke celebrates the forms of nature through her work. With a direct reference to the neo-classical, she explores the figurative in her miniature bronze sculptures. Figures engaging in movement emphasise the grace, the rhythm and the strength of the human form.
Matthew's passion for architecture and design can be seen in his work. His minimalist works explore form in its fundamentality. Simple geometric forms display a dimension of tension whilst an expressive quality is conveyed through strong lines and sweeping curves.
Relax on the outdoor terrace and take in the spectacular views and enjoy a glass of estate wine with a platter of artisan food.
Reservations are required and pre-ordering of platters is highly recommended. This is a free ticket event but spaces are limited.
Reserve your ticket now – select a date for our Terrace Experience