"What art offers is space – a certain breathing room for the spirit."
John Updike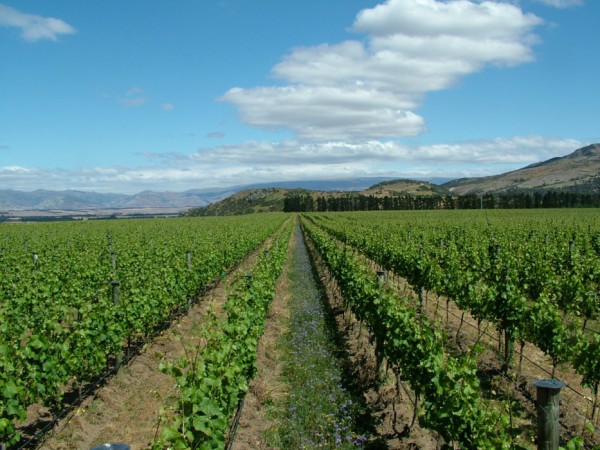 These days I approach life with a sense of creative purpose. I am both a vigneron (someone who cultivates a vineyard for winemaking) and an artist – I cannot separate the two. As my life becomes more entrenched in the world of wine I realise that to stand out and be noticed, creativity is not something you do intermittently – instead, creativity becomes a way of life.
Like most artists (and winemakers) I like to express myself through my work. For me, the vineyard offers simple wonder and gratitude – a 'timelessness' that tells our story – it is this story that I weave through my art and wine.
The commonalities of art and wine are apparent – both engage our senses, evoking emotional if not mystical experiences. So what happens when you pair art with wine – well, not only is it a memorable experience, it becomes a portal to the aesthetic. I was recently invited to pair my art and wine at a degustation 'Long Lunch' at the Nice Hotel and Table Restaurant in New Plymouth. I would like to thank Terry, his creative chefs and staff for an absolutely memorable day. To our guests and lovers of wine, art and all things good – thank you, for your enthusiasm, your conversation and your laughter. It made me realise that art and wine together, can offer a greater range of enjoyment and appreciation – it can leave us feeling truly connected, but most of all, it is fun!
Archangel Vineyard – Where our wine is born and where the art series 'Moments' was inspired. Enjoy!